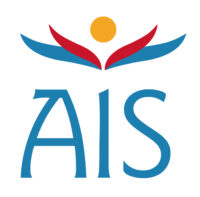 DATA PROTECTION INFORMATION ACCORDING TO THE
GENERAL DATA PROTECTION REGULATION (GDPR)(EU) 2016/679
We inform you that the personal data provided and those provided in the future will be included in automated files owned by CULTURA Y EDUCACIÓN CAUTIVADOR S.L. – COLEGIO AIS – ALTEA INTERNATIONAL SCHOOL (hereinafter AIS), domiciled in Partida Cautivador 18 – 03530 La Nucía (Alicante)
The purpose of this file is to be able to contact you, provide you with information and respond to the requests you make by this means. No commercial profiles are created or automated decisions are made based on your data. No data will be passed on to third parties unless legally obliged to do so.
The personal data provided by this means will be kept as long as you do not request their deletion.
We also inform you that you can access these files in order to exercise your rights of access, rectification, and if necessary cancellation and opposition with respect to your personal data. These rights may be exercised by means of communication addressed to the Data Protection Delegate of AIS, at the following address: Partida Cautivador 18 – 03530 La Nucía (Alicante) or by e-mail to [email protected], attaching in any case a copy of your DNI – NIE – Passport. Likewise, you may lodge a complaint with the supervisory authority of any EU State if you consider that the processing of your personal data does not comply with the provisions of the Regulation.
If you do not provide the personal data requested or do not accept this data protection policy, it will be impossible to process the requests made on this website.
We will not send any information to your email address unless you have checked the box below which is displayed when you provide your data:
I expressly authorize you to send me information on new developments in Education, Training and AIS news by e-mail to the e-mail address I provide with my data, always with revocable character in each shipment, or at any time in the e-mail [email protected] at the postal address previously indicated in this document.
By accepting this Privacy Policy, you expressly authorize AIS to process your personal data as long as they are necessary for the purposes set out above.
LEGAL NOTICE
– This website is not responsible for any damage, loss or injury resulting from the activities of any visitor to the site and the use they may make of its content.
– This website is not responsible for what you may do with the information and links on this site
– This website is not responsible for the contents and opinions of third parties expressed in the comments, if any. If any of these opinions or contents are considered offensive they will be immediately deleted.
– This website contains external links to other websites and is not responsible for their privacy practices.
COOKIES
This website uses analytical cookies to obtain anonymous statistical data of your navigation on this website.
Like many other websites, this website makes use of log files. The information inside the log files includes internet protocol (IP) addresses, browser type, internet service provider (ISP), date/time stamp, referring/exit pages, and number of clicks to analyze trends, administer the site, track user's movement around the site, and gather broad demographic information. IP addresses and other information are not linked to any personally identifiable information.
This is what this site uses:
– Google Analytics – https://www.google.com/intl/es_ALL/privacypolicy.html
If you wish to disable cookies, you can do so through your browser options. You can find more detailed information about cookie management on the websites of the respective browsers:
Internet Explorer cookie settings
– https://windows.microsoft.com/es-es/windows-vista/block-or-allow-cookies
Firefox Cookie Settings
– https://support.mozilla.org/es/kb/habilitar-y-deshabilitar-cookies-que-los-sitios-we
Google Chrome cookie settings
– https://support.google.com/chrome/answer/95647?hl=es
Safari Cookie Settings
– https://support.apple.com/kb/HT1677?viewlocale=es_ES&locale=es_ES
CONTENT LICENSE
The texts, images and other content included on this website are the property of AIS International School. Any transmission, distribution, reproduction or storage, in whole or in part, must have the prior express written consent of AIS International School, unless otherwise indicated.
This website may contain links to external pages.