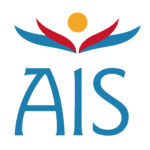 GDPR email disclaimer
Information on data protection.

In accordance with the provisions of Organic Law 3/2018, of 5 December, on the Protection of Personal Data and guarantee of digital rights and Regulation (EU) 2016/679 of the European Parliament and of the Council of 27 April 2016, we inform you that the personal data will be processed by CULTURA Y EDUCACIÓN CAUTIVADOR S.L. for the purpose of enabling communications via email with the various contacts that it maintains within the exercise of its activity. You may request further information and exercise your rights by sending a written communication to the e-mail address

protecciondedatos@altea-international-school.es or by post to the address CAMÍ DE L'ERMITA Nº 12 (03580) ALFAZ DEL PI, ALICANTE. In order to exercise your rights, if necessary, you will be asked to provide proof of your identity. Pursuant to Law 34/2002 of 11 July 2002 on Information Society Services and Electronic Mail (LSSI-CE), this message and its attachments may contain confidential information, and we therefore inform you that its unauthorised use is prohibited by law. If you have received this message by mistake, please notify us immediately through this same channel and delete the original message together with its attachments without reading or recording it in whole or in part. If you feel that your rights concerning the protection of your personal data have been violated, especially when you have not

obtained satisfaction in the exercise of your rights, you may file a complaint with the competent Data Protection Supervisory Authority (Spanish Data Protection Agency), through its website: www.aepd.es.
If you do not wish to receive any more mailings like this, you can unsubscribe by sending an e-mail to the address: protecciondedatos@altea-international-school.es, with subject "UNSUBSCRIBE".

CLÁUSULA EN PROTECCIÓN DE DATOS DE CARÁCTER PERSONAL – CORREO ELECTRÓNICO
Información en protección de datos. De conformidad con lo dispuesto en la Ley Orgánica 3/2018, de 5 de diciembre, de Protección de Datos Personales y garantía de los derechos digitales y el Reglamento
(UE) 2016/679 del Parlamento Europeo y del Consejo de 27 de abril de 2016, informamos que los datos personales serán tratados por CULTURA Y EDUCACIÓN CAUTIVADOR S.L. con la finalidad de posibilitar las comunicaciones a través del correo electrónico de la misma con los distintos contactos que ésta mantiene dentrodel ejercicio de su actividad. Podrá solicitar más información, así como ejercer sus
derechos remitiendo una comunicación por escrito a la dirección de correo electrónico
protecciondedatos@altea-international-school.es o mediante correo postal a la dirección CAMÍ DE L´ERMITA Nº 12 (03580) ALFAZ DEL PI, ALICANTE. Para el ejercicio de sus derechos, en caso de que sea necesario, se le solicitará documentoque acredite fehacientemente su identidad. En virtud de la Ley 34/2002 de 11 de Julio de Servicios de la Sociedad de la Información y Correo Electrónico (LSSI-CE), este
mensaje y sus archivos adjuntos pueden contener información confidencial, por lo que se informa de que su uso no autorizado está prohibido por la ley. Si ha recibido este mensaje por equivocación, por favor notifíquelo inmediatamente a través de esta misma vía y borre el mensaje original junto con sus ficheros adjuntos sin leerlo o grabarlo total o parcialmente. Si siente vulnerados sus derechos en lo concerniente a
la protección de sus datos personales, especialmente cuando no haya obtenido satisfacción en el ejercicio de sus derechos, puede presentar una reclamación ante la Autoridad de Control en materia de Protección de Datos competente (Agencia Española de Protección de Datos), a través de su sitio web: www.aepd.es .
Si usted no desea recibir más correos como este, puede darse de baja enviando un correo electrónico a la dirección: protecciondedatos@altea-international-school.es, con asunto "BAJAS".